We started doing iPhone repair in 2009, with the debut of the iPhone 3GS, when a serious need emerged for skilled repair of iPhones. Before opening our store in WestEnd, we learned a lot and prepared seriously for the challenges. The repair center was set up to respond to the demands of the market. It was clear to us, that customers didn't want to leave their devices anywhere: "My whole life is on it." - we heard countless times. Most GSM mobile repair centers weren't prepared to fix these devices, either with parts or with skilled staff, or even good customer service.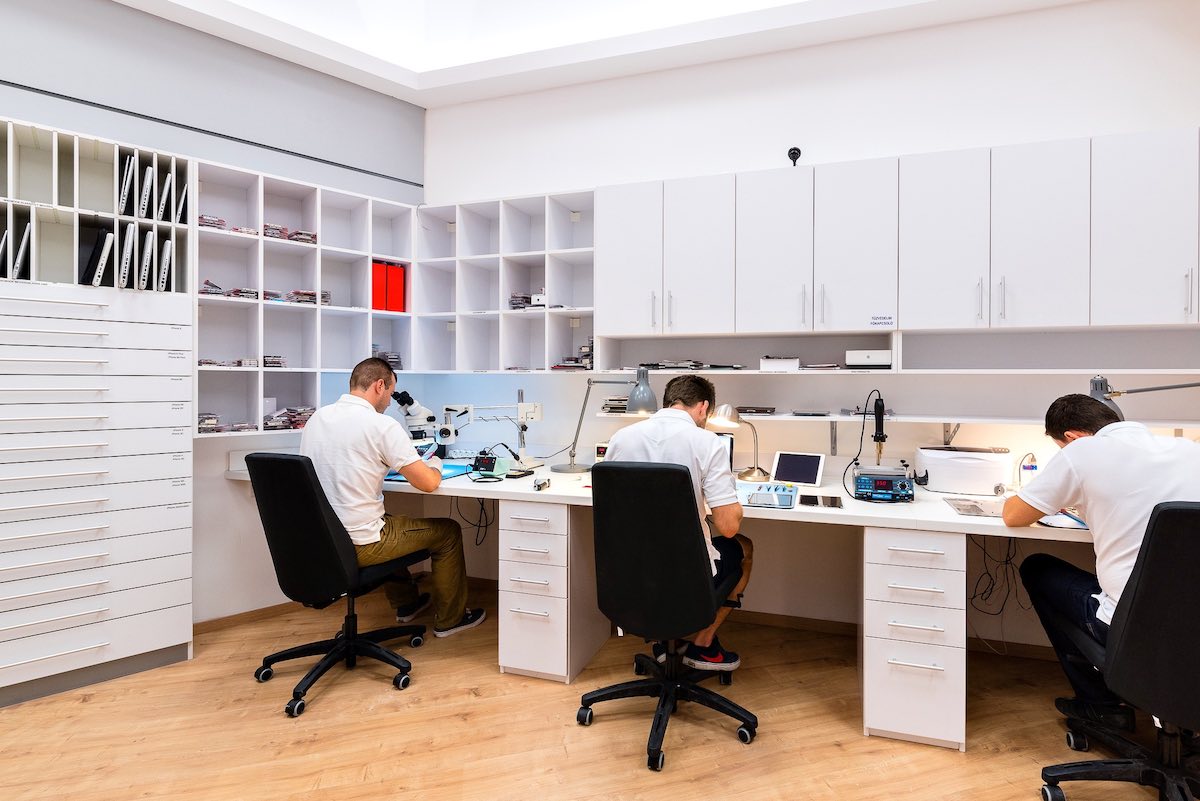 We opened in 2012 in WestEnd with a fast iPhone and iPad service center, where we repair the devices in front of the customer - who can even observe the process, with friendly pricing. This was unique on the market at the time. Our competitors tried to copy this, with limited success. We still fix most problems immediately (cracks, button faults, battery issues),, but we also do longer repairs, like fixing motherboards and fixing other Apple products, like Macs.
"We are trying to offer a fast and simple service, with great prices."
We had a serious role in iPhone repair in Budapest from the beginning. Nowadays, we fix the largest number of Apple devices in the country, and we are very proud of that. This further increases our lead and gives us more knowledge compared to our competitors. Most of our customers visit us after getting a good recommendation from someone, or they are returning customers: this proves that the iSamurai name is widely recognised and we earned the trust of our customers.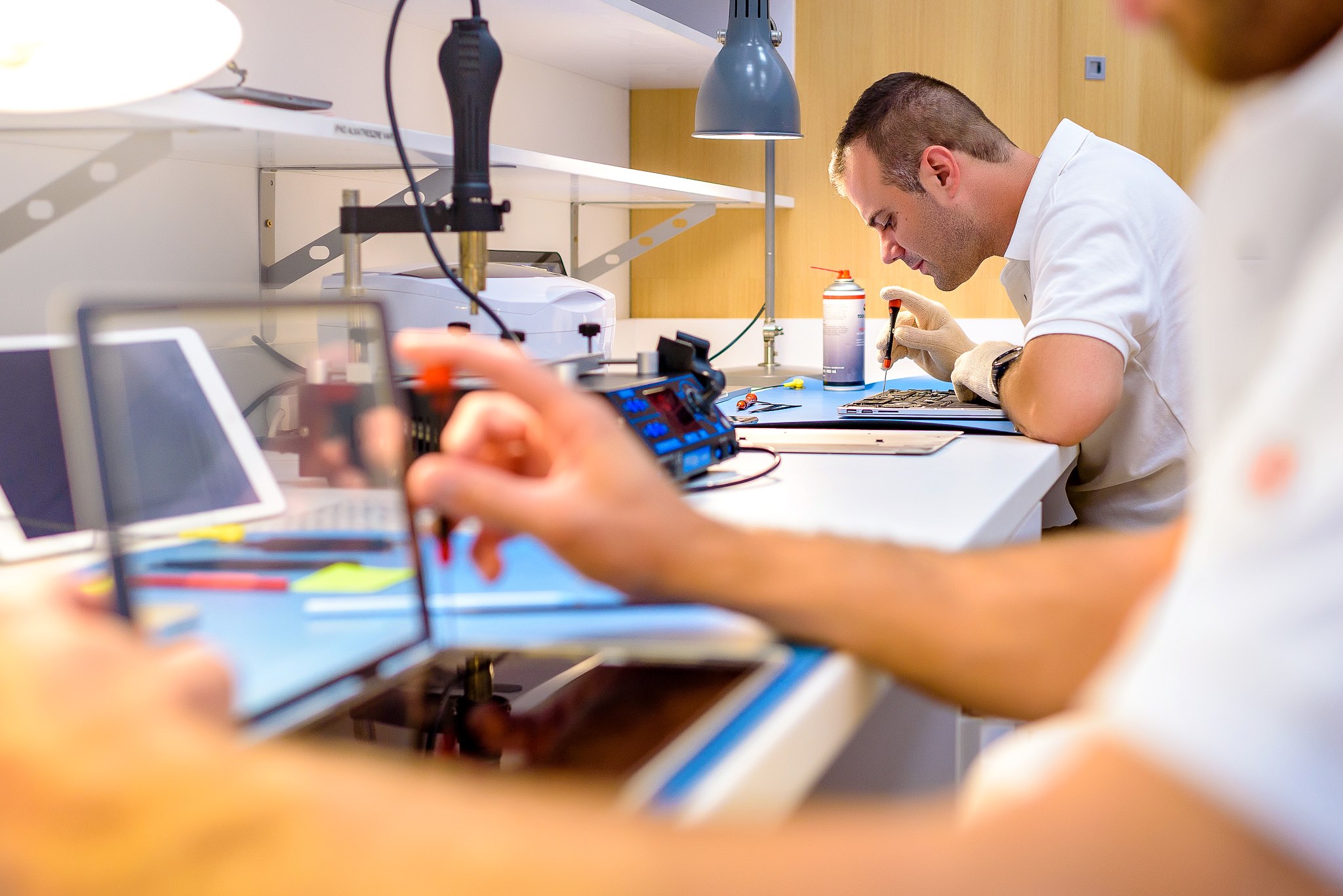 It's very hard to stay on top in this fast-changing market. We are constantly looking for new opportunities, to get better in serious repair jobs, with part supply and customer relations.
We can think of iPhone repair as an independent profession. Nowadays it has become fashionable to open iPhone repair centers - usually without the required special skills and knowledge. Their clients usually end up at iSamurai, but regrettably sometimes the unqualified repair shops already damaged the devices.
This business requires expert knowledge and years of experience, so I would urge you to believe the data and visit our respected repair center - because we worked hard for our success.
"We also sell and buy used iPhone, iPad devices and MacBook notebooks."
We await our customers at WestEnd, where we offer a friendly customer service, and expert help to find out what's wrong with your device. We finish most repairs immediately, so you don't have to leave the phone with us for even a day. If you are tired of your old computer, or you would like to buy one, we would love to help you in our store. We offer good prices and a friendly reception. We can also help in solving software issues or just applying a protector glass you bought to your iPhone.
Sincerely:
Gábor Nagy
CEO
iSamurai Kft.